I've always made the turkey, some pies, and a few sides, and then schlepped my dishes to a friend's house. This year, I hosted at my house!
Anyone who knows me will not be surprised that I made a Gantt Chart to help myself prepare. I made the desserts and cranberry sauce the night before and made the whipped cream between dinner and dessert.
Here was our menu:
Turkey roasted with apple, onion, celery, carrots and herbs
Gravy
Mashed potatoes
Sausage and cornbread dressing
Green bean casserole
Spiced cranberry sauce
Cranberry jelly (from a can!)
Pumpkin pie
Homemade whipped cream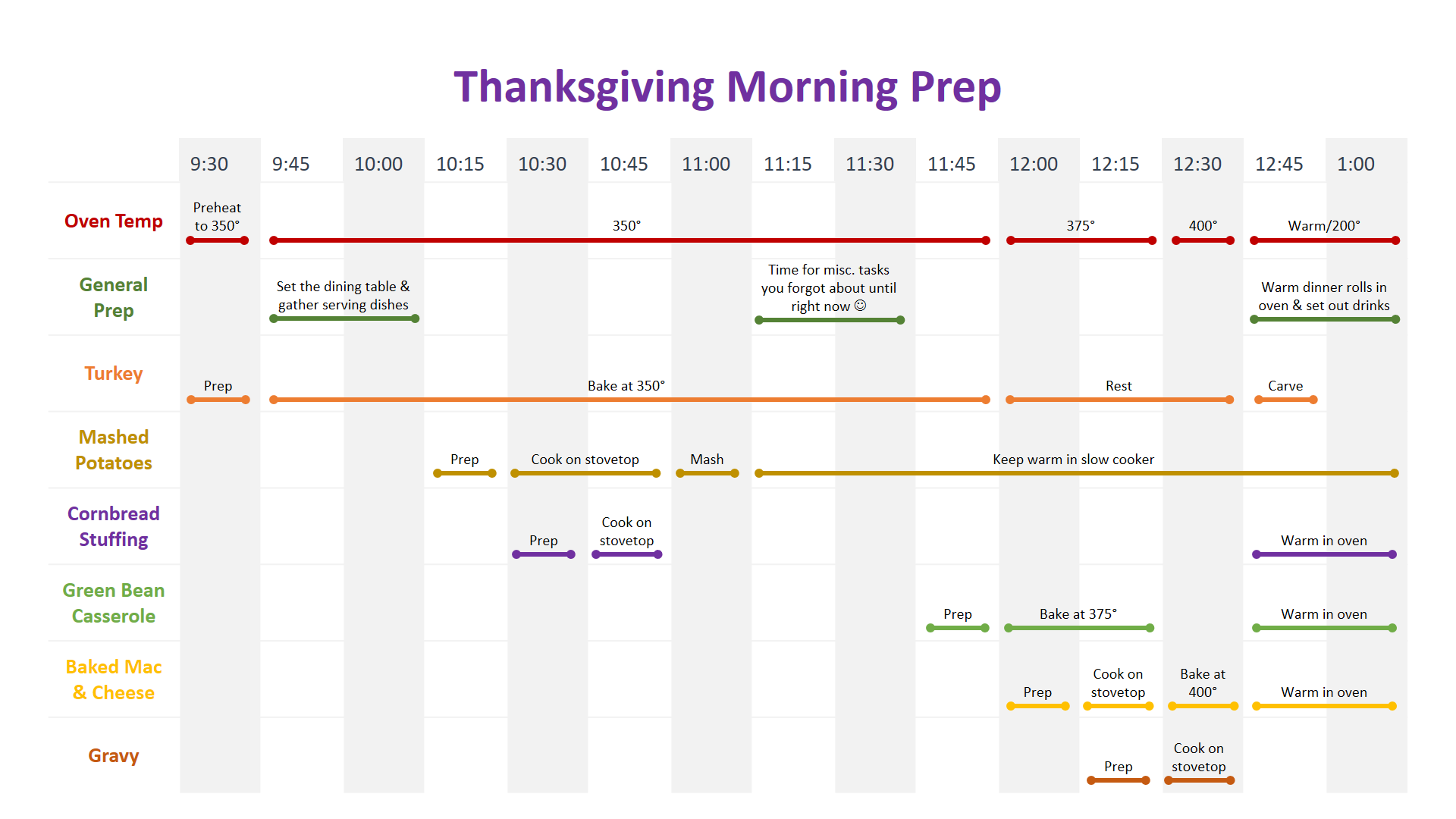 The Turkey
I have a secret cheat to roasting the turkey–Reynolds Oven Bags. I started using them about 5 years ago, and they have made my life easier. The turkey cooks faster, stays moist and still gets a nice brown on the outside.
1 apple
1 onion
2 stalks of celery
2 carrots
1 tsp thyme
1 tsp rosemary
1 Tbsp sage, separated
12-16 lb Turkey, thawed
1 Tbsp flour
3 Tbsp unsalted butter
2 tsp salt
1 tsp freshly cracked black pepper
Reynolds oven bag
Peel the apple and cut it into 12 pieces. Roughly chop all other veggies. Stuff the turkey with this mixture. Toss the flour in the Reynold's bag and shake to coat. Rub the butter, salt and pepper on the skin of the turkey. Roast the stuffed turkey in the Reynold's bag according to its time chart, leaving adequate time for the turkey to rest before carving.