I've been gardening throughout the pandemic as a way to stay busy at home and reduce my need to go grocery shopping. There have been lots of trials and errors, and now I'm hitting my stride where things are growing really well. Who knew that eggplants and peppers can be perennials here in the Phoenix area? This morning, I harvested a few pounds of kale, some green onions, radishes, parsley and mint. If my carrots were bigger, I would have harvested a few to use in this salad. Instead, I had to use a few store-bought carrots I had in the fridge.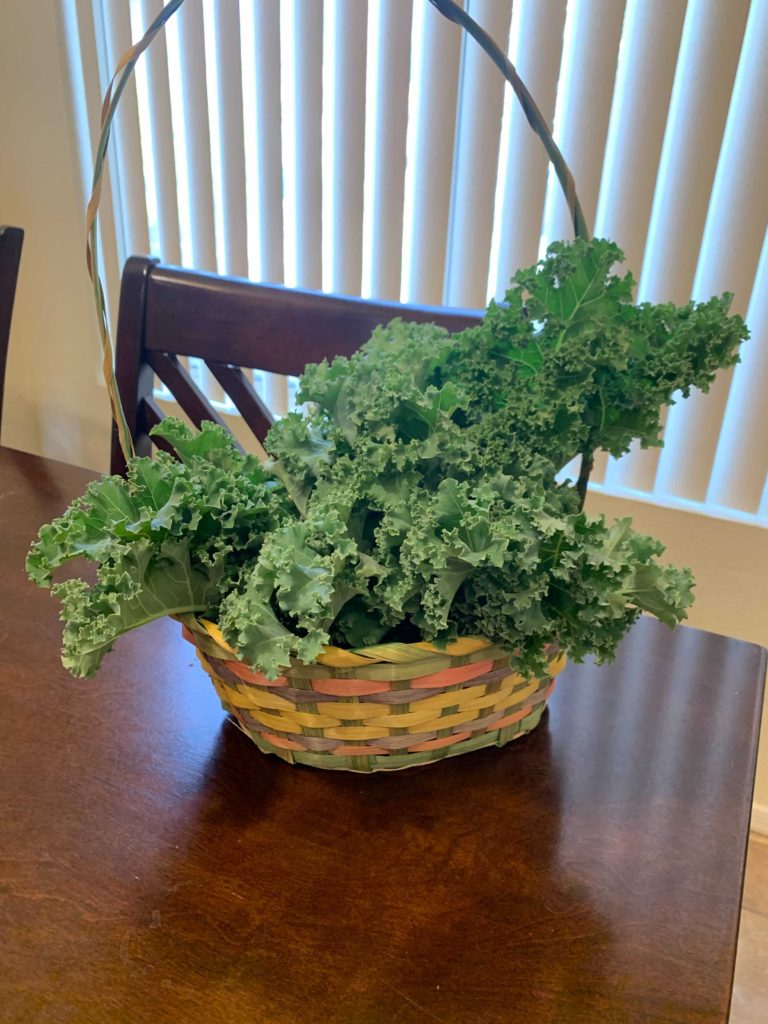 The beauty of this recipe is that you can start the wheat berries in the instant pot while you chop and prep the other ingredients. Then, when the wheat berries have cooked, you will use the residual heat of the instant pot to wilt the kale, carrots and white parts of the green onion. This step helps the ingredients to mingle better. Then, you just throw the rest it together and serve it either warm or cold. Both ways are great.
Ingredients
1 cup wheat berries
3 cups water
1 bunch kale, sliced thinly
2 carrots, sliced into matchsticks
3 green onions, sliced thinly with white and green parts separated
1 cup fresh parsley, chopped
1/4 cup fresh mint leaves, chopped
2-4 radishes, sliced thinly
1-2 Tbsp olive oil
Salt & pepper to taste
Add the wheat berries and water to an instant pot. Cook on high pressure for 30 minutes, allowing a natural release when done. Chop and prep all of the other ingredients while the wheat berries cook. Drain off the excess water and leave the wheat berries in the instant pot.
Add the kale, carrots and white parts of the green onion to the wheat berries in the instant pot (with the power off). Put the lid on and let it sit for 2-3 minutes to wilt the veggies. Then, remove everything from the instant pot and stir in the remaining ingredients. Serve immediately if you want it warm. Otherwise, chill it in the fridge until you're ready to serve.